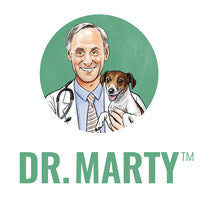 Dr. Marty Freeze Dried Raw Dog Food & Supplements
Dr. Marty's is a brand known for its focus on providing high-quality, natural pet food and supplements for dogs and cats. They offer a range of products designed to support your pet's overall health and well-being, with an emphasis on using wholesome, premium ingredients. Dr. Marty's pet food formulas are often grain-free and feature a variety of protein sources, catering to the dietary needs of pets.
Regarding its availability at BigDog Pet Supply, my knowledge is based on information available up to September 2021, and I do not have access to real-time data. Availability of specific brands and products can change over time and may vary by location and retailer.
Explore varieties of Dr. Marty's goods at Big Dog Pet Supply website to give your beloved pet useful and enriching tools for their everyday life.
 "Feel free to visit our store in-person to explore a wide range of pet food brands!"